The Activity Book
Teacher Teacher
I used to follow dots round the numbered road
till the picture showed
Have I grown up?
I learned the difference between black and white
and to be polite
Wisdom will you be my guide. I'm scared, but I've got nothing to hide.
I've been tracing in pencil since I was a child.
Wisdom will you be my guide. I'm scared, but I've got nothing to hide.
I've been tracing in pencil to find the divine. Oh Oh Oh
What are these lines for?
Oh I feel lost lately
It's amazing how the finish line
leaves the journey blind
Searching for words to explain
my frustrations towards things I missed
I'm smarter than this.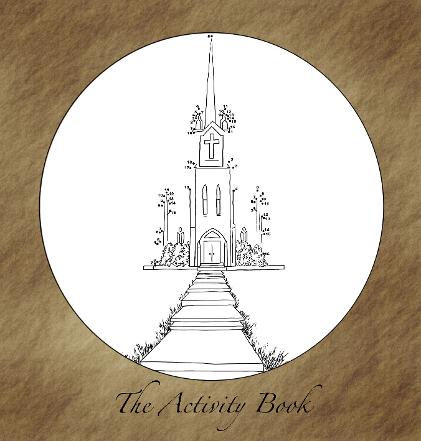 Backyard Lemon Tree.
I found the courage to purchase an airplane seat.
To empty my pockets to pass through security
grab my carry on and I don't wanna be late
I got two long flights and a father to face
Oh Oh Oh I'm gonna fly away to California
And sit under her backyard lemon tree
I plan to steal away the softest heart I've ever seen.
I hope the turbulence don't make me come apart
I'm sure I'm pale as the picture on my passport
Is 10am too soon to order a drink?
I've got two long flights and too much time to think.
We landed twenty minutes late in Denver
I exit the plane, head down the escalator
wait in line at United States customs
The man at the desk had all kinds of questions
Why are you here sir? What's the purpose?
I said I'm in a hurry and I'm all kinds of nervous
Start in Summerland
I hear this time of year Whitehorse is ravishing.
Hiking along the yukon river trails.
I know we'll get lost like I do in downtown Winnipeg.
Oh Almost done with the prairie sun.
Oh Snap pictures to compare in Charlottetown.
We'll Start in Summerland. Drive to Corner Brook.
See if Calgary compares to Montreal.
Watch the water rise up in Fredericton,
and the sun go low from coast to coast in our home.
We need to see our cities.
The trip to Toronto can be driven through the States.
But can you trade Lake Michigan for Thunder Bay?
It's worth every penny if you're asking me.
Oh we'll be driving the 17
Oh fuel up in Sue Saint Marie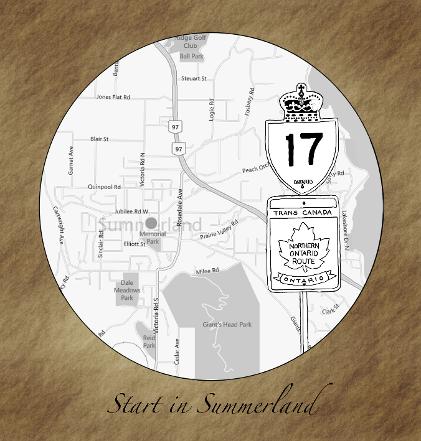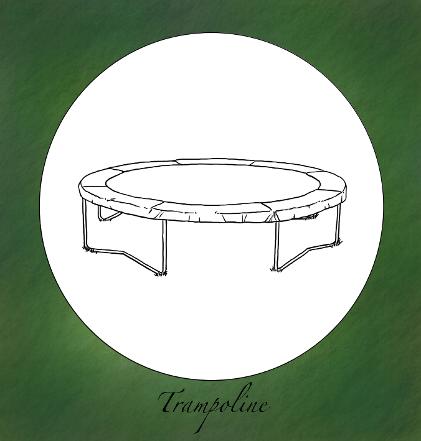 Trampoline
I'll delight in the slow.
My life decisions are coming near
oh oh my calendar is filling up with things to do.
This life's an old ghost town and I'm just passing through.
My clock still ticks when I'm asleep.
Wakes me so I won't be cavalier
Oh Oh my sensitive ears are humming from the sound
This life's a swimming pool I'm trying not to drown.
So I'll take a chance to lay down
lay down where I can't be seen.
There is no jumping on this trampoline.
Delight in the slow
i'm trying to change my gear
Oh Oh Oh my body used to all the normal medicine
Oh Oh this life's a carnival and I'm trying to win my head.
Show off my Chivalry
I notice when young love is hand in hand
she's walking nearest the street
chivalry is lost and forgotten
teach me the thoughts of the gentlemen's joie de vivre
Doors open automatic
umbrellas came back in style
I'd like to show off my chivalry
It hasn't been used in a while
Give a chance to me
To show off my chivalry
I'm not the worst of all the ogres
Nor am I a light in the crowd
But if I use all of my manners
Boy my grandfather would be proud
I've got no excuse
I've got no white lies and no half truths
I've just gotta choose to show off my chivalry.
Every open door, I've got em.
Every left jacket from walks in autumn.
I promise to improve at showing my chivalry.
I need to adjust my eyes.
The beautiful chances are in disguise.
I'll be searching through
to show off my chivalry.
If my legacy lives on
The best way to model is live it out strong.
So watch out here I come
to show off my chivalry.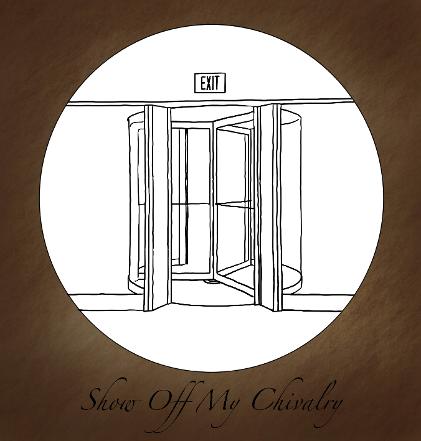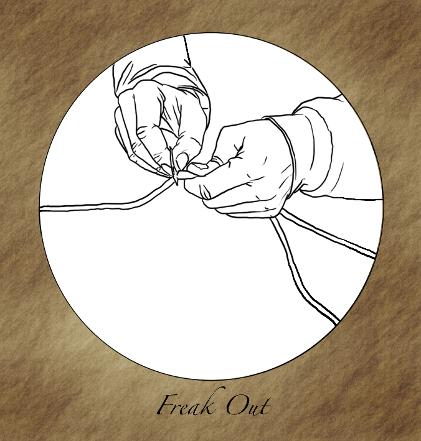 Freak out
Oh I like to freak out over nothing
You tell me to save my vocal chords
tomorrow I'll bring you a new adventure
I promise is worth shouting for
Oh I like to freak out over nothing
I don't stop to choose a worthy foe
I complain like the sky is falling
when I'm safe inside my two bedroom bungalow
My wounds don't run that deep
I've got two strong hands and feet
and a heart just like my fathers
I could worry but why should I bother.
Oh I like to freak out over nothing
You may have been trained to do the same.
your frowny face can swing by for coffee
simple pleasures make small worries fade
The Hopeless Romantic
The hopeless romantic keeps a jar on his desk that counts his dimes and his quarters.
Someone once told him he should get ready should cupid strike out of nowhere.
The hopeless romantic saves all his coins and echos the halls with a jingle
He pays for his coffee with 5 dollar bills wondering if the cashier is single.
The hopeless romantic makes the trip home dreaming a fairy tale future.
She'll nestle in for monday night movies appreciating his dry humour
Oh Love can be cynical
leaving you battered and bruised
He knows that love is rare and kind
so he'll never stop with his quarters and dimes x2
The hopeless romantic dusts himself off cooks up a storm in the kitchen
Tomorrow he'll start his second jar and patiently wait as he fills it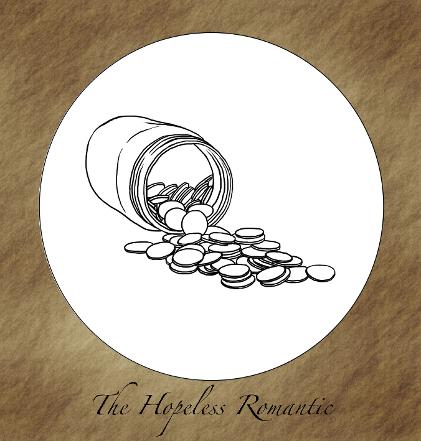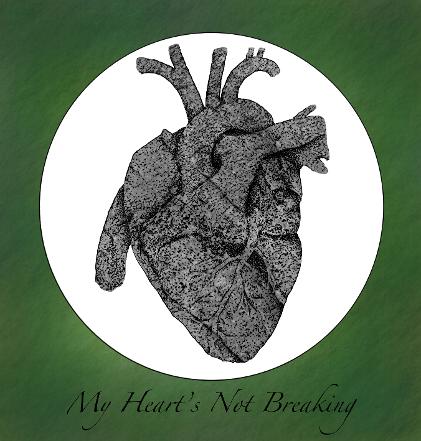 My Heart's Not Breaking.
Is this who you want me to be world?
Ashamed of why my heart's not breaking
It's the poverty among us
It's the fear of being poor
It's the love that we are missing
It's the way we feel ignored
all our superficial habits
that have trapped us in with lies
all the ways we said we wouldn't
oh we'd never compromise.
It's the joy of feeling wanted
It's the length we'll go to feel
It's dangerous curiosity
leaves the broken left the heal
It's forgiveness we demand
when it's forgiveness that we lack
It's the hurting heart's command
To put justice on our back
It's the way I know the the truth but I ignore it
It's the way all of my love is laying dormant
Sombre
I've been trying to wake but clouds are coming over me,.
Oh I sleep it away, it's snowing in my dreams.
its all in my head, it's not what it seems.
but I am Sombre Sombre.
I can't help being sombre sombre.
I've heard that the seasons.
they affect emotions.
A lighthearted joke never had this meaning before.
The nights are getting colder
the cold is coming early.
A blanket or two doesn't keep me and you warm anymore.
Give me a cup of coffee.
With a hint of sugar
Maybe being down for me can be fixed with caffeine.
An arm around my shoulder
From someone a little older.
Should I fight these feelings with cheerful company.
I should a get fireplace.
Let the warmth fill this place.
fill the room.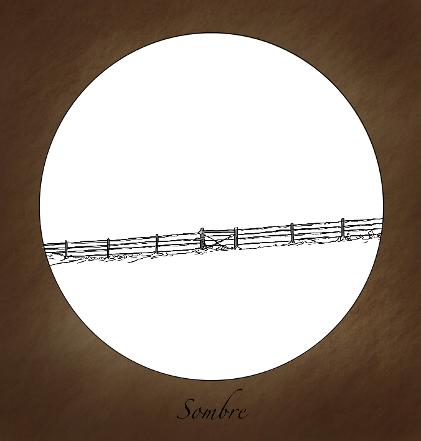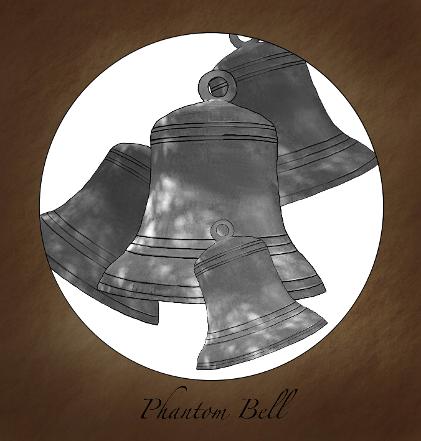 Phantom Bell
I recall the morning sunbeam whisking away the deep
joining the echoed bell ringing through the cabin walls.
It's hard to awake the soul
when the summer rain left the hardwood floors so cold.
Oh memories carry with you.
Sounds can haunt your ears saying hello to july in november.
Instantly feeling at home whenever
you ring phantom bell ring x4
I recall that dusty basement, the creaking cry from the staircase
I know she's coming down.
Her voice was on repeat, she took the time to love and sit next to me.
Memories carry with you.
Sounds can haunt your ears,
In my Father's house there are many mansions
every now and then that anthem will
ring phantom bell ring